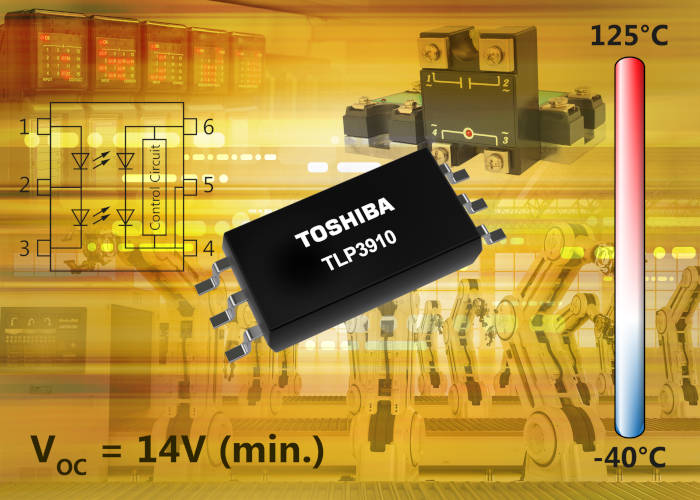 The device is the TLP3910, with a minimum open voltage of 14V – double that of the earlier TLP3906.
TLP3910 is also Toshiba's first photovoltaic coupler with a minimum isolation voltage 5kVrms. "Along with the creepage distance of 8mm and relevant UL/cUL approvals, this allows use in industrial equipment driven by 400Vac systems and other applications where electrical safety is paramount," according to the company.
Part of this isolation performance is due to the package, which is a 3.84 x 10 x 2.1mm thin SO6L, which has its leads far apart on the short sides of the package.
There is a built-in discharge circuit which typical turns off in 100μs "about one-third that of the TLP3906 and about one-thirtieth that of the TLP191B", said Toshiba. Turn on time is 300μs.
Operation is across -40 to +125°C.
SSRs are used to simplify safety when switching high currents or high voltages as they add an optical link between the input, usually an internal LED, with the output triac, mosfets or thryistors.
Photovoltaic generators (AKA photovoltaic couplers), which generate an isolated voltage when their internal LED is driven, are one way to drive the gates of standard mosfets within an SSR.
The TLP3910 product page is here