Embedding 5G with emerging technologies is a very crucial and important step. Countries have made themselves capable of investing in 5G technology to meet the daily needs of the technology sphere. Every area of technology today accounts for maximum revenue generation and contribution. This helps in the economy as it makes the system convenient and efficacious.
How does technology help? 
Artificial Intelligence, Machine Learning, the Internet of Things, and Robotics are working together and creating wonders for solving the problems of mankind and humanity. The new 5G technology will improve a large number of services and would accelerate the digital transformation of an industry.
With massive and low-latency connectivity, 5G can revolutionize the robotics industry. The process is fast when it is combined with MEC (Mobile or Multi-access Edge Computer). 5G is central to the project. Huge amounts of information are transferred instantaneously for robots to be able to interact with their environment
With lower latency and higher bandwidth than other forms of wireless connectivity, 5G is the optimal choice. The benefits of the technology are extensive. Smarter robots carry a greater number of tasks in the manufacturing process. Further, It allows their human counterparts to be employed in other areas.
Robots can offload their computing and intelligence to edge servers. Edge servers have much greater capacity and scalability, easier maintenance, and better upgradability. As a result, robots can become lighter, cheaper, and have more intelligence.
Last year, American Multinational Company Qualcomm launched a premium 5G and AI-enabled robotics platform for advanced high-performance edge computing and analytical capability. This platform was one of the most advanced and integrated designs for 5G and Robotics. This would enable the 5G industry to the next level and will change the industry of the future.
This type of processor also offers machine learning (ML) inferencing at the edge under restricted power budgets with support for seven concurrent cameras, and a dedicated computer vision engine for enhanced video analytics (EVA). With the support of 5G connectivity, these platform helps pave the way for the proliferation of 5G.
What does the industry offer?
This year too, at the Mobile World Congress (MWC) in Shanghai, OrionStar a company specializing in robotics tech, launched three service robots that include Qualcomm technology, enabling 5G connectivity and enhanced AI processing capabilities. OrionStar has developed three robot product lines. These robots perform what the company calls "laborious and repetitive tasks", delivering an engaging experience for customers through contactless services. These models are the 5G Robotic Coffee Master, the Restaurant Service Robot, and the 5G HomeBot.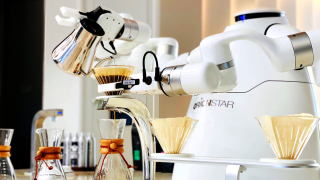 Advancements are positioned everywhere in terms of technology and its usage. Areas like aviation, agriculture, hospitality, logistics and whatnot, robotics, and 5G have helped these niches become more stupendous and attractive. Recently an agri-tech startup Small Robot Company (SRC) has entered into a partnership in the 5G RuralDorset Project for rural optimized 5G connectivity with a 5G –ready Agri robot that could do farming.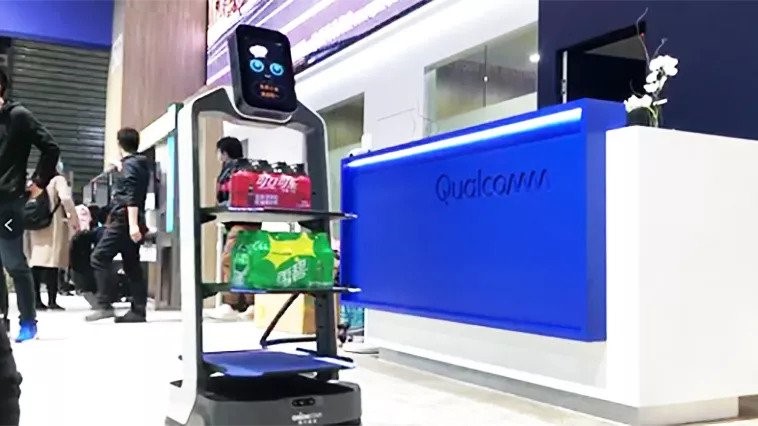 Innovations
The project worth £7m funded by the Department for Digital, Media, Culture, and Sport as part of its 5G Testbeds and Trials Programme and partners includes Wessex Internet, Telint, and Dorset Council. 5G robotics will enable real-time capabilities such as quickly identifying and addressing pests like slugs. It also enables farmers to act faster to exploit dry weather windows. It will also provide farmers with live operational information such as soil moisture and crop emergence.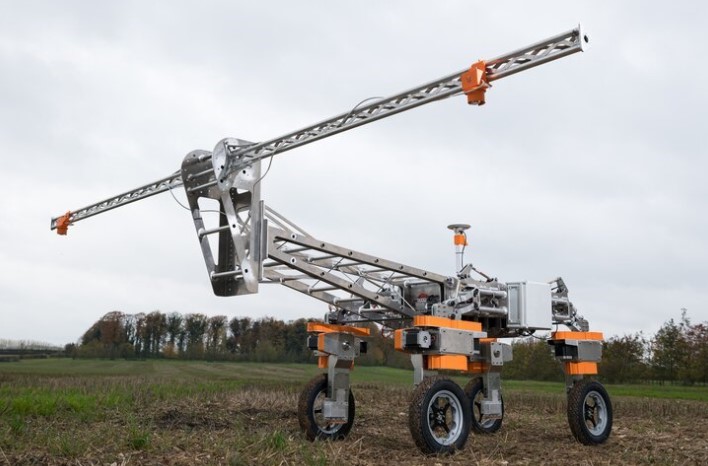 Another American Telecommunication Conglomerate Verizon Communications announced last month that it has agreed to acquire incubed IT, the creator of a software platform providing autonomous navigation tools to administer, manage and optimize mixed fleets of robots in industrial settings. This acquisition highlights Verizon's commitment to developing new and innovative businesses with the power of 5G.
Integrating incubed IT's autonomous software with Verizon's 5G platform will have the ability to power robotic automation at scale. This will create new opportunities for enterprise customers to better and more effectively monitor and optimize their business processes. This award-winning software enables robots to localize and navigate autonomously and can be easily integrated into nearly any mobile robot. Their products include:
Smart Shuttle Navigation Toolkit: Transmits near real-time data to navigate autonomous mobile robots (AMRs)
Fleet Management Server: Manages AMR Fleet & Routing Operations
Data Monitoring & Analytics: Near real-time monitoring and advanced reporting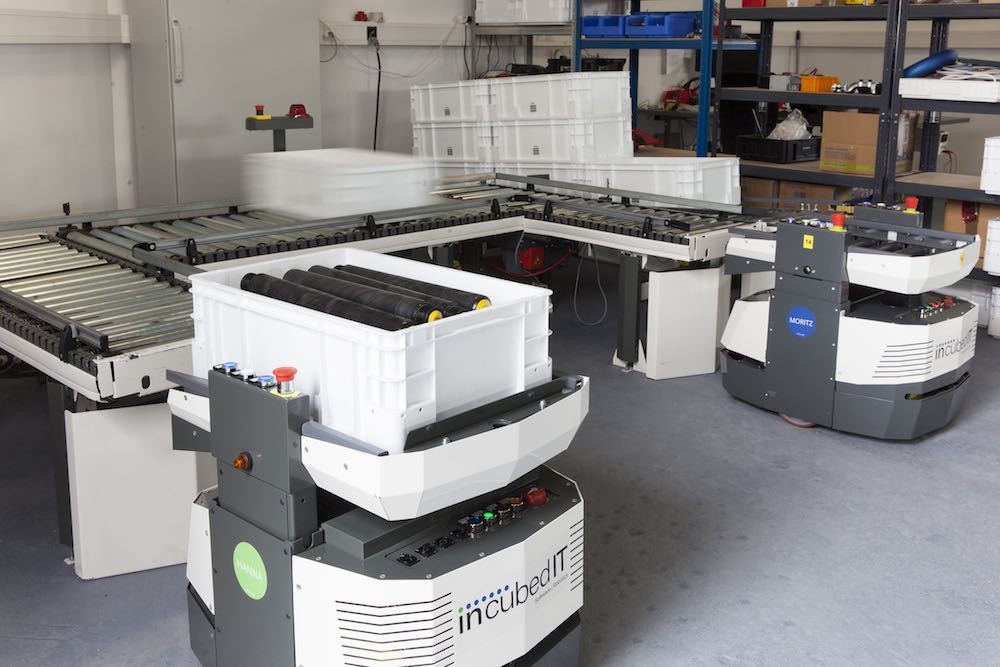 Do you find yourself brave enough to get a tattoo from a robot?  
Well, many in the world would think twice before attempting it. The robotic tattoo is not new in the world. Embedding 5G for good results would be something very new in the market. For this, the T- Mobile Netherlands teamed up with London-Based Technologist Noel Drew and Artist Wes Thomas for making this plan a reality.
Initial research helped in understanding the mechanical aspects. 5G-powered robots and machine learning system made the process easier. This technology eliminated the challenges of remote tattooing and testing the best skills. This development process took place over six weeks or so at the studio/workshop in London. The process together involved Multiple tracks of development across software and hardware, constant iteration of designs and prototyping and a bank of 3D printers.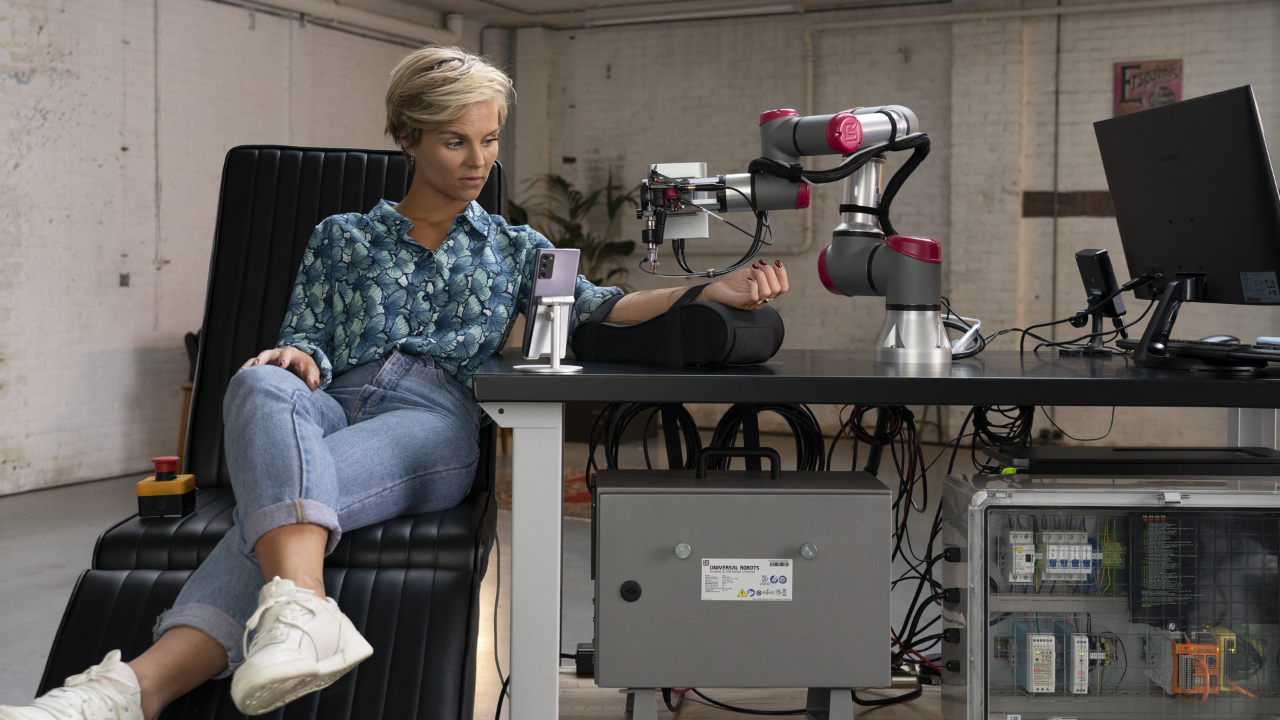 Connectivity is the name of the game in robotics and manufacturing. The game is getting a whole lot faster, as well as more reliable and secure. Technologies like 5G and edge computing are redefining connectivity in industrial settings like manufacturing and warehouses. It tends to bring more efficiency, reliability, and welcome security to the connected machines. 5G will be the engine of digital transformation and a move toward greater automation in manufacturing.
Follow through these points to know about the importance of robotics for 5G: 
Humanoid Robots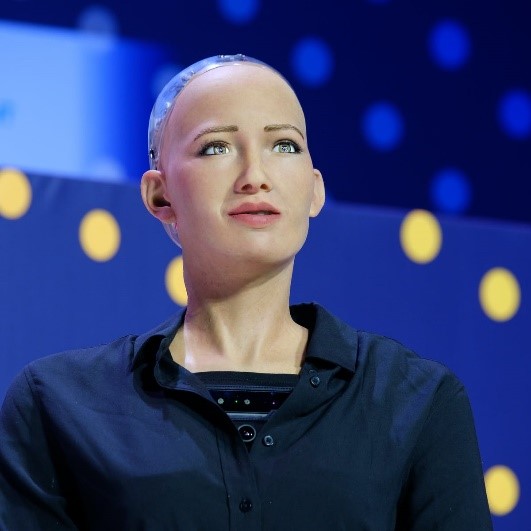 5G is a game-changer in virtualization of the robot's control systems in the cloud, and then back to the hardware, where it can carry out an operation with next to no lag.
In other words, the robots act independently, without human input and no cables attached. We have already achieved the concept of Electronics to Real Life, The Humanoid Robots are one such example of today, and many companies have developed such humanoid robot that could be controlled in real-time.
The tricky challenge of working with a fully automated robot is the monitoring process. At first, sensors send signals to the cloud. Secondly, it processes the instruction. Finally, it transmits the instruction to the cloud. Yet until now, the latency and instability of current mobile networks have made this type of operation impossible without cables. Not only does a huge amount of data have to be sent to and from the cloud, but the system is also very sensitive to lost data packets.
Robotics in Agriculture Industry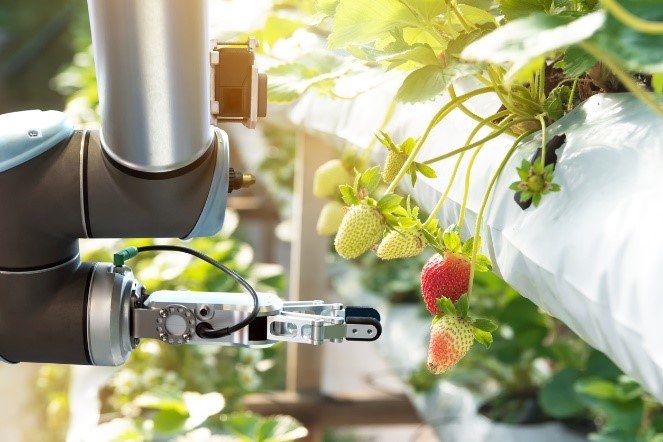 Most people know the huge potential that robotics can bring to the manufacturing industry, but not many are aware of its role in agriculture. The world's population is growing rapidly, each year more so than the previous.
The quickly expanding human population brings the challenge of food security that is, maintaining the food supply chain so that everyone can have easy access to nutritious food in sustainable ways. 5G-equipped robots could help feed the world's ever-growing population through advances in agriculture.
The "untethering" of robots via 5G and GPS-based geolocation will allow them to perform functions that are impossible today. Robotic farm equipment could drastically cut the amount of labour needed to grow crops. All of these can be attributed to the power of 5G, which provides a constant flow of real-time data on soil conditions, pests, and weeds for the robots to analyse, calculate, and execute.
Robotics & Industrial Automation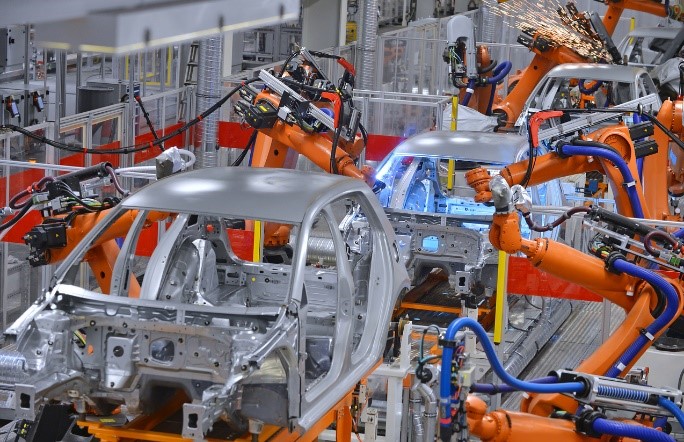 5G-enabled robots will also find a home on the factory floor, and likely play a crucial role in creating the factory of the future. In combination with the almost limitless processing and data storage available in the cloud, 5G communications will allow robots in next-generation manufacturing environments to do far more than they can today.
The presence of 5G will enable the creation of what the Finnish telecoms giant Nokia calls the "conscious factory". A smart factory, equipped with sensors provide a constant flow of information about each aspect of the manufacturing process. This volume of data would be too much to handle for current mobile networks, but one of the key advantages of 5G is the ability to 'slice' the network, thus making it possible to allocate the bandwidth to particular tasks.
AI Operated Robots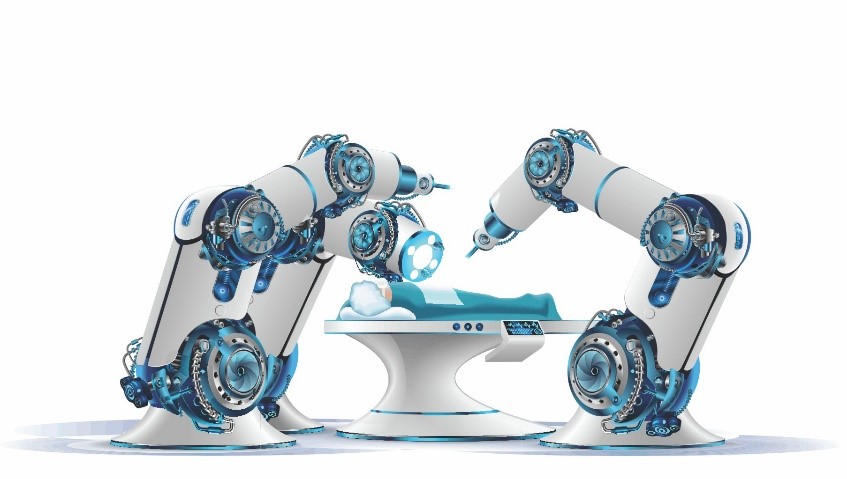 Even more excitingly, low-latency, reliable, high-bandwidth mobile networking will allow us to introduce cloud-powered AI to the equation.
A robot that is connected to the cloud via 5G utilizes machine learning and memory and then finding its own way of navigating its environment and perform tasks without needing to be specifically programmed in advance. Robots will be able to exchange large amounts of information between themselves and the factory workforce, revolutionizing the "shop floor" along with other 5G enabled devices such as wearables and technologies like augmented reality (AR).
Latency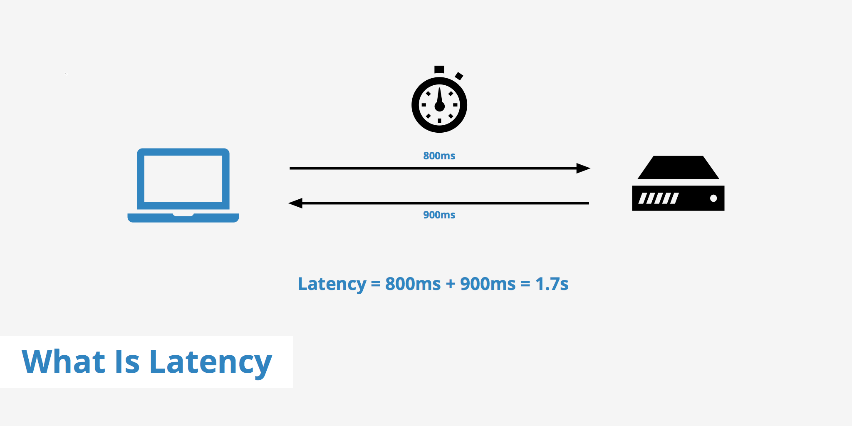 At the moment, latency is an enormous challenge for robot developers. Latency can be defined as the time span between when input is initiated at one point, and when it returns with error-free input from another point. Low latency is vital for high-reliability machine-centric communication for robotics. If it takes too long for an input to be received and processed before a movement is executed, then the robot is severely limited in its capacity and functionality. Until now, the best way to transmit huge amounts of data that are required to operate robots without lagging is by keeping the robots tethered to a wired network connection.
By: Mannu Mathew | Sub Editor | ELE Times