Placemat, what is it?Placemats are also called table mats. It is an individual place covering or pad on table. Dining table mat under plate, for example.Placemats can be made from many different materials: satin, rayon, cotton, linen, silk, or nylon or silicone and so on.The placemats will be introduced below are made of silicone rubber.
placemat printing fruit lemonPlacemat printing fruit orange
Silicone rubber is a material features in waterproof and heat resistant. So silicone placemat not only has usages of avoiding sauce or food falling on table top but also as anti-scald and heat proof mat to protect your table from damage that can be caused by hot pans and plate.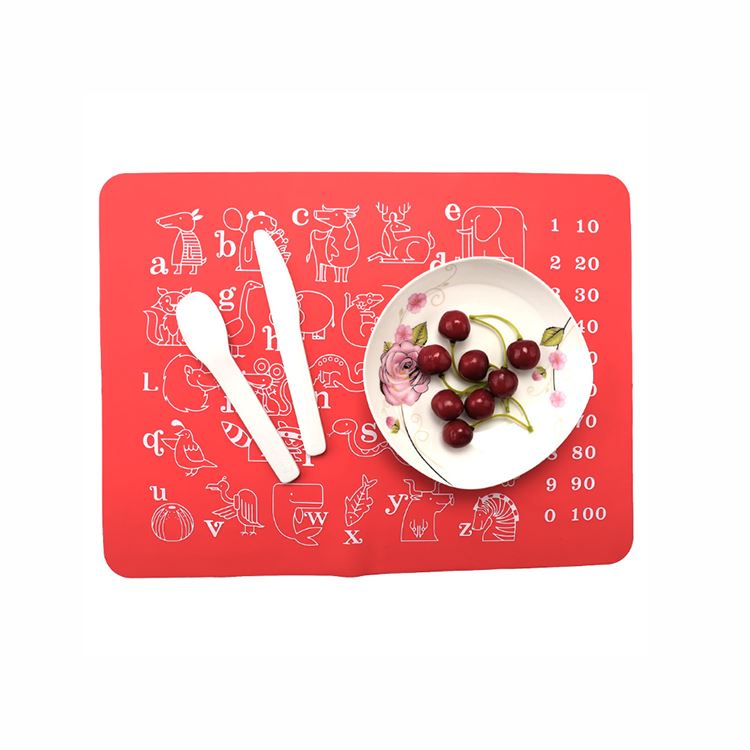 What's more, printing custom patterns on the surface of silicone dining mat is available. A silicone table dining placemat with beautiful patterns can decorate your table. It can adds color, texture, and interest to your table. Make people's meal time more comfort.Can silicone placemat be put in dishwasher?Silicone table mats are dishwasher safe. So your after meal cleaning placemats job will be easier.