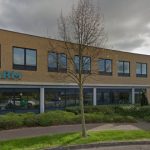 According to The Register it has frozen hiring including a ban on backfilling jobs left vacant by departures, has put a stop on new engagements of  contractors and has cancelled its FlexPlot scheme which gave US employees $8,500 a year and UK employees $4,500 to spend on certain defined areas.
Previously Nvidia said it would abide by undertakings given by owner Softbank in 2016  that it would double Arm's UK employees over the following five years to 3494 people. 
The five years will be up in July and Arm has about 3,000 UK employees which suggests the undertaking will not be met. Trying to fulfil the undertaking was seen as a reason for Arm's descent into unprofitability after the Softbank takeover.
Softbank referred to that as a reason when it recently reported Arm's loss of $312 million on revenues of $1.98 billion in the year to March 31st 2021.
Nvidia expects sales of $6.3 billion this quarter with a gross margin of 66.5%. Revenues for the three months to May 2nd – Nvidia's fiscal Q1 – were $5.66 billion with data centre revenue up 79% to $2.05 billion and gaming revenues doubling to $2.76 billion.
The company has bid $40 billion for Arm.