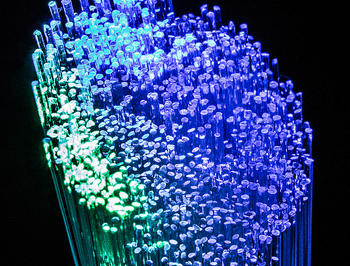 The project is estimated to have created more than 22,000 jobs over the last year.
"Our plan to level up communities across the UK by giving them the fastest broadband on the planet is working," said Dowden, "we're now on track to connect 60% of homes and businesses to gigabit speeds by the end of the year."
The £5 billion Project Gigabit scheme to connect hard to reach areas had originally targeted the proportion of homes and businesses with access to gigabit-capable connections by the end of the year at 50%.
Achieving 60% is on track to be among the fastest build rates in Europe and a huge rise from the 9% of gigabit-capable premises in 2019.
The increase is thanks to the steps the government has taken to remove barriers to rollout and the broadband companies committing to build more than originally expected following Ofcom's Wholesale Fixed Telecoms Market Review, which set out how regulation will drive commercial investment in next-generation broadband while protecting consumers from high prices.
It also announced a £210 million boost to the popular Gigabit Broadband Voucher Scheme, £110 million for connecting public sector buildings, and a call for evidence on how to reach the 1 per cent of very hard to reach premises using satellite and 5G technology.