Cupcake liners, they often be a good idea for baking. Using cake liners, it make it easier to removal of delicate cupcakes from cake pans after baking.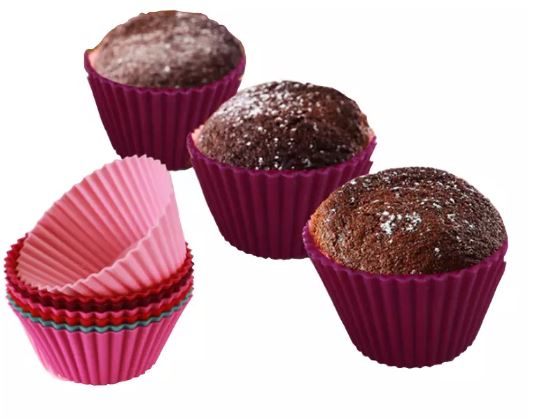 The traditinal baking muffin liner are made by paper. But in recent years, silicone muffin liner has become one of the most populat alternatives to the paper liners.Silicone cupcake liners are features in flexible, durable as well as reusable. And they are easy to use, clean and store. Clean up silicone muffin liners after used and sanitize them regularly, your silicone muffin liners are safe to reuse and have a longer lasting life.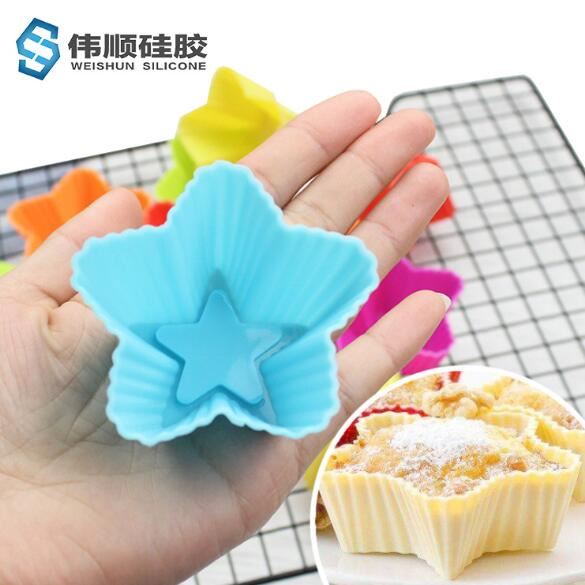 It is a star shape silicone cake cup generally be used to make cupcakes. Silicone molds manufactured by made of 100% heat resistant silica gel, and they can go in oven or microwave up to 230 degree Celsius.
Weishun select raw material with FDA & LFGB certification and follow the production steps strictly to make sure that every silicone cake molds sold to our customers are safe and will not leach poisonous substanse when heating.