What's the most popular products in 2020?When it comes to the hotest products of 2020, masks, hand sanitizer comes in your mind. Influenced by coronavirus, it is beyond doubt that these personal protective products are in great demands. And under this trend, the raw material and accessories of viruses protective equipments are also in short. And with the continually increasing numbers of worldwide infected patients, it is easy to forecast there still is a large market of personal protective products and their accessories.silicone hand sanitizer bottle holder, one of the accessories of hand sanitizer, is one of products which can get many repurchase orders in 2020.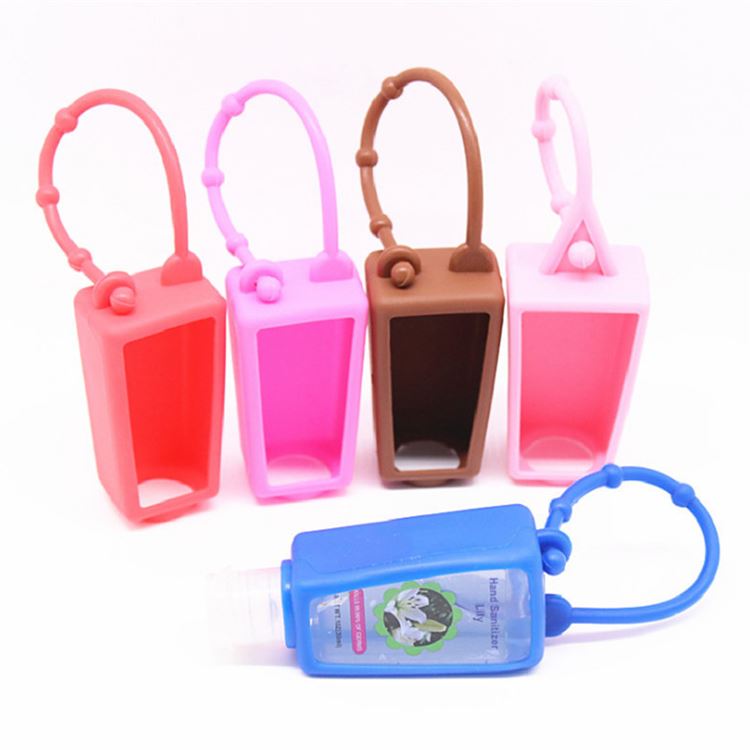 On the begining, silicone sleeve is mainly used in glass water bottle on purposes of slow the process of heat dissipation as well as protect ing your water bottle from damage.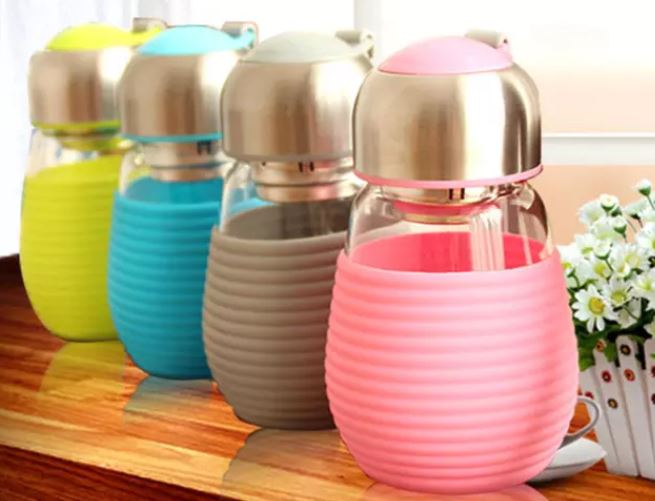 Gradually, silicone sleeves cover have their new functions: marketing, decorating. These features all be reflected in silicone hand sanitizer bottle holder.Soft silicone hand sanitizer bottle holder covers most parts of the hand sanitizer bottle. If dropping from high place, silicone sleeve will take a buffering effect.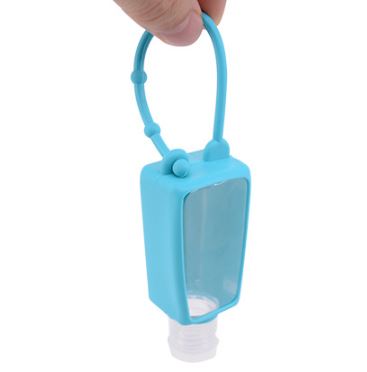 Wristband hanging design make it easy and convenient to carry it everywhere you go. When you go outside, hanging a bottle of hand sanitizer at your bag or at your wrist, so you can wash your hand at any time you like without worry of losing your hand sanitizer.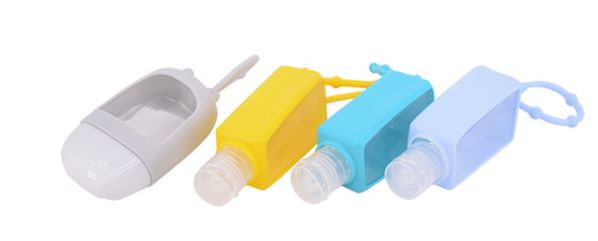 Generally there are many blank place on surface of sleeve where always be requested by customers to print client's logo as well as marketing words on.What's more, silicone bottle holder have many styles, and cartoon style is a style very popular.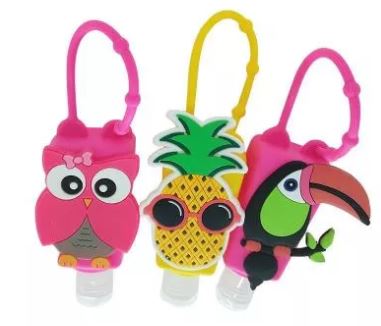 Weishun is a factory can manufacture differnt shapes silicone hand sanitizer bottle holder according to pictures or client's requests.