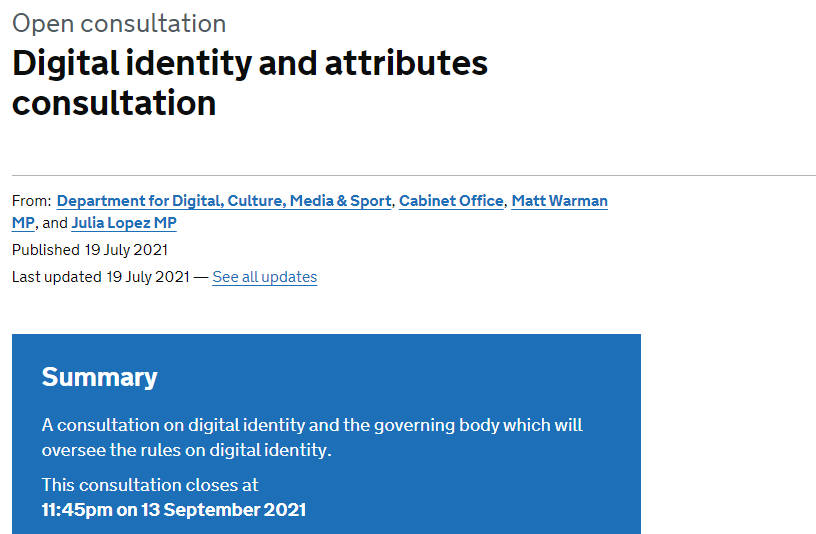 Such digital identities will allow people to "easily and quickly" prove their identity when buying a house or starting a new job, for example.
"The technology can take a number of forms such as a phone app or other web-based service," said DCMS. "220,000 cases of personal data abuse and impersonation were recorded in 2019. Digital identities could help reduce these cases as they are much harder for fraudsters to access and replicate."
On the subject of privacy, the department said that digital identities boost privacy, by restricting the personal information an organisation sees to only what is required – someone buying age-restricted goods, for example, would be able to prove they are over 18 without disclosing their date of birth, name or address.
"Digital identity use will not be mandatory, and people will retain the option to use available paper documentation. Just as the government is committed to not making digital identities compulsory in the UK, it also wants to ensure that people in the future are not forced to use traditional identity documents, if these are not strictly required."
A consultation has been launched, seeking ways to implement digital identities.
Under discussion will be:
New powers to allow digital identities to be built on a range of trusted datasets, such as those managed by the DVLA or the General Register Office (responsible for birth certificates).
Some form of mechanism that allows digital identity businesses to ask government authorities to confirm whether a piece of information, such as someone's age or address, is valid.
A governing body charged with making sure organisations follow government rules, developed with industry and published in draft form earlier this year (link below), that allow digital identity companies to prove they adhere to standards of security and privacy.
This body, which could be part of an existing regulator, would have powers to issue an recognisable trust-mark to digital identity firms which certifies that people's data will be handled in a safe and consistent way, said DCMS. "It will work with organisations to take pro-active action to prevent and enable the detection of fraud and security incidents, as well as encouraging inclusion."
"The plans laid out today will ensure people can trust the app in their pocket as much as their passport when proving their identity," claimed digital infrastructure minister Matt Warman.
'Open consultationDigital identity and attributes consultation' is open to any member of the public and closes on 13 September.
'The UK digital identity and attributes trust framework' was published earlier this year.